There really hasn't been a lot going on lately other then my continual work on PillBox v1.1 and speaking of that I wont be able to get it out to the public until some time next week. It is taking longer then what I have expected which is why I couldn't get it released this week.
Some photos of the nearly complete v1.1: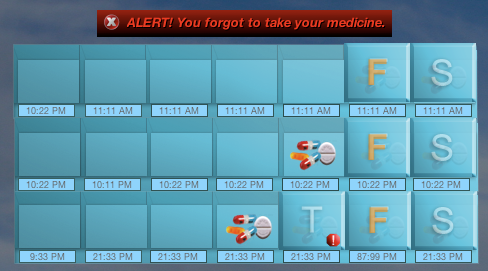 As most of you may already know, we added a Misc. page to our website and there you can find more free great content! Currently we just have iPod/iPhone wall papers but as I have more free time I can add additional items.
And thats about all there is this week.